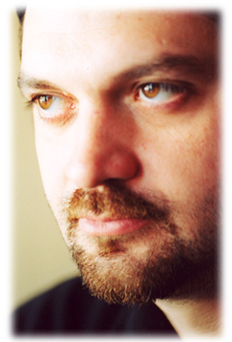 In chronological order.
It all began unexpectedly at age 11 with my first gig in fifth grade. I volunteered to play records behind a rolling chalkboard partition for the fifth grade graduation party, I knew then I loved to play music for others.
A couple of years later I scored a job working at the roller skating rink in my neighborhood where I later evolved to have a regular audience to spin for. Yes at only 13, Jerry Sethna gave me an early chance for employment; and to this day I still consider him a positive role model in my youth.
Three years later, my parents, invested in sound equipment & I began dj'ing school dances for Cypress-Fairbanks Independent School District and performed about 25 events before graduating high school.
Moving on to what many call "just a party town," Nacogdoches, Texas and home of Stephen F. Austin State University; I managed to hone my mixing skills under great-friend & sensei Gil Carter. I also assisted in the opening of 3 nightclubs, and pull off a 3.45 GPA to graduate Cum Laude with two majors, a minor and my FCC license.
Club DJ Experience Includes:
Crossroads,
DJ for renowned weekly happy hour and oldies night.
Rock / Oldies / Recurrent / Classic Format


Speak-EZ,
Nacogdoches' 1st Gentlemen's Club
Emcee & DJ to maintain a high energy level.
Hi-nrg / Current / Recurrent / Retro / Rock / Funk Format


Good Times Garage,
Resident DJ, Program music for cutting edge bar,
dj'd only live club broadcast show in East TX
Member North Texas Dance Association Record Pool
Progressive / Industrial / Hi-nrg / Current / Recurrent / Retro Format


Changes,
Resident DJ
After Hours, Underground bar, Hi-nrg / Progressive dance music
Member NTDA


Boomers, assisted in the preparation & planning to open this club
Resident DJ / Program Director / Promotions Assistant /
Member NTDA
Hi-nrg / Current / Recurrent / Retro / Disco Format


KAFX FM / "KFOX" 95.5, Lufkin, Texas
Post Production Mixer
Produced dance mixes to reel to reel for the radio station to air on Friday and Saturday nights.
After college I moved to Houston where coincidentally one of my previous club owners from college was promoted to a manager position at:
Bayou Mama's of off Westheimer.
I was brought in to revive the stale music format.
Resident DJ
Member NTDA
Current / Recurrent / Retro / Disco Format
Most recently in Austin, I performed a special opening for The Hunger at Bob Popular, a guest appearance at Planet Austin for the Depeche Mode Tribute Party, and a special appearence at Twist.
Icon on 6th Street, the building which is now the Hard Rock Cafe.
Resident DJ
Progressive / Industrial / Hi-nrg / Current / Recurrent / Retro
While maintaining a full-time professional career, I've always managed to sustain year-over-year growth of mobile dj services, including: